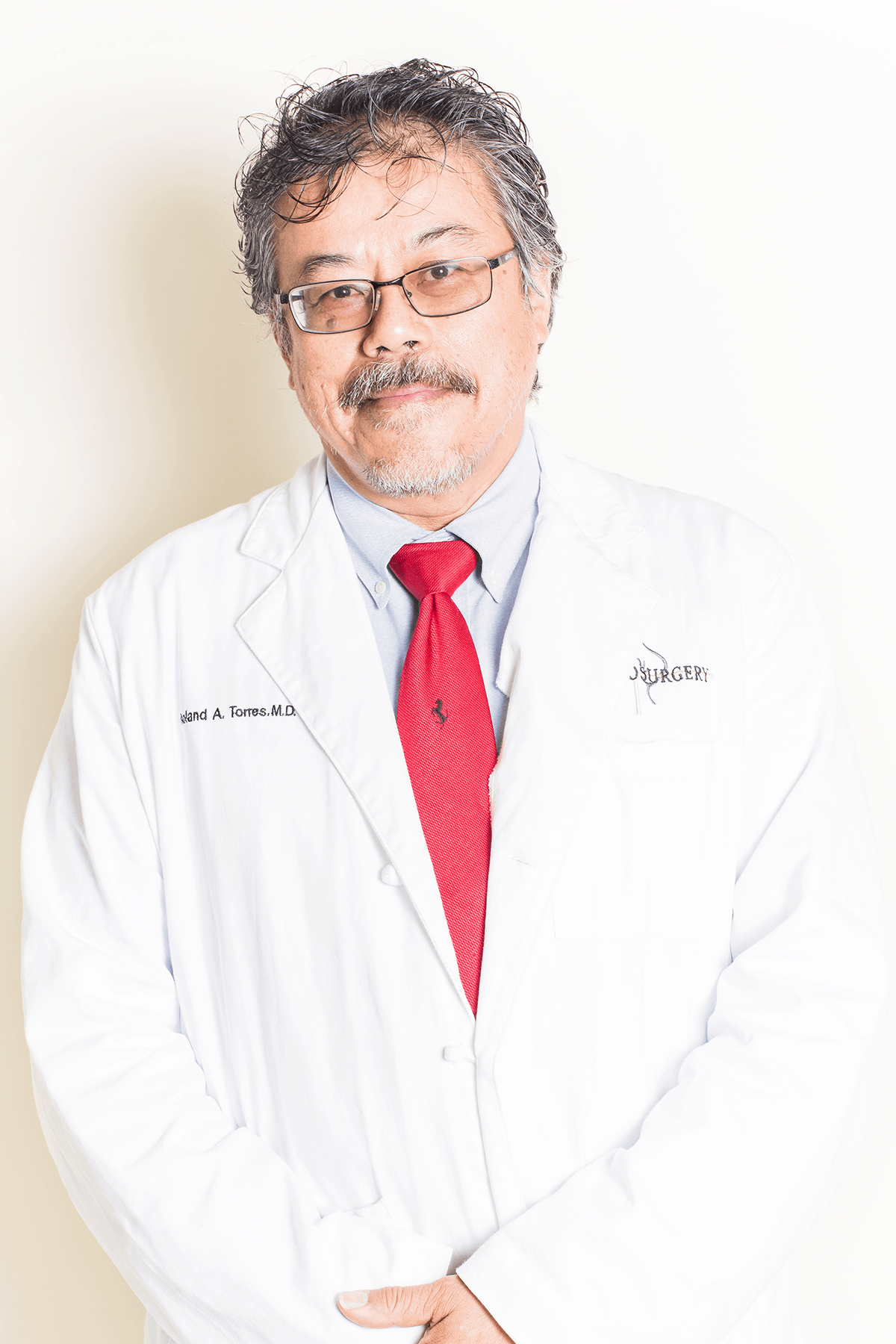 Roland A. Torres, M.D. FAANS
Board-Certified in Neurosurgery
Dr. Torres is board-certified in neurological surgery, served as a Major in the Medical Corp of the United States Air Force Reserves, and authored or co-authored numerous peer-reviewed articles and books..
Dr. Torres received his Bachelor of Arts from the University of Chicago in Biology and Biochemistry, and went on to medical school at Universidad Central de Este in the Dominican Republic. He served as Chief Resident of pathology and neuropathology and Resident of General Surgery at Columbia University College of Physicians/Surgeons as well as a Resident in Neurosurgery at both at the University of Utah and the University of California Davis School of Medicine. He was a Fellow in Neuro-Oncology, Stereotaxy, and Radiosurgery — a National Cancer Institute Post-Doctoral Fellowship — at the University of California, San Francisco in addition to Fellow of Neurosurgery at UCLA Medical Center.
Dr. Torres has had an extensive academic career, holding teaching positions as an Associate Professor at the University of Gainesville for Neurosurgery and the University of Miami Miller School of Medicine for Clinical Neurologic Surgery. He served as a Clinical Associate Professor of Neurosurgery at Stanford University Medical center, Assistant Professor of Neurosurgery at S.U.N.Y. Downstate Medical Center, and Assistant Clinical Professor of Neurosuregery at L.S.U. Shreveport. Dr. Torres was a Visiting Assistant Research Neurosurgeon at UCLA Medical Center and a Clinical Instructor in the Department of Neurosurgery at UCSF Medical Center.
Dr. Torres served as a Locum Tenens surgeon throughout the country, serving in hospitals in need of his specialized training and skills in Neurosurgery.
Sign Up for Our Newsletter
Get the latest news and updates from Orlando Neurosurgery delivered straight to your inbox.