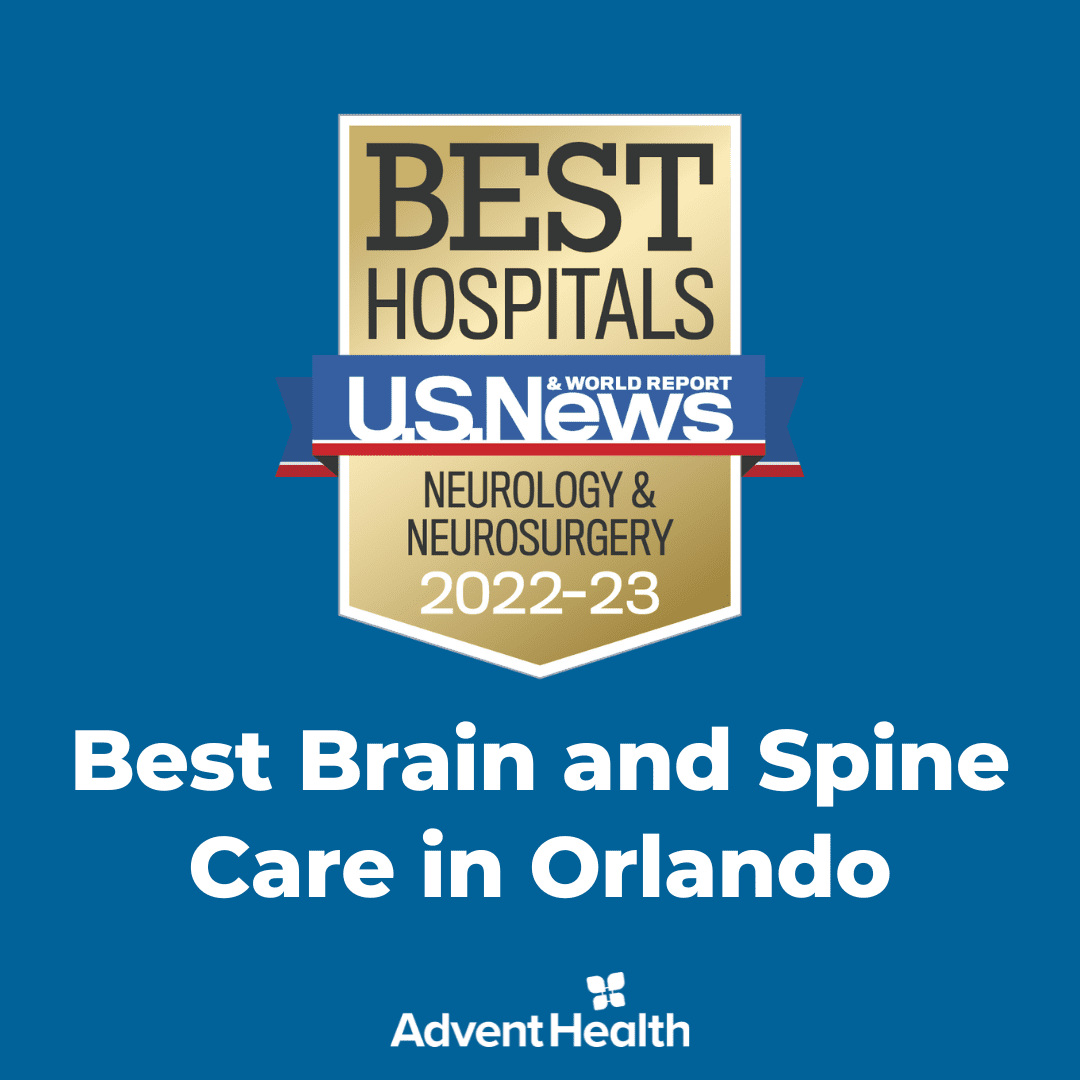 We are thrilled to announce U.S. News & World Report has recognized AdventHealth as one of the best hospitals in the nation and the #1 hospital for neurology and neurosurgery in Orlando.
The recently released 2022 report reviewed over 4,500 hospitals in the United States, ranking each program based on its percentage of successful procedures, low rates of complication, and number of patients treated. 
Out of nearly 5,000 hospitals included in the report, AdventHealth's neurology program ranked #36 in the nation and #1 in Orlando based on its procedure outcomes, patient experience, and clinical excellence. The report places AdventHealth in the top 3% of all neurology programs in the country and lists it as one of the best hospitals for patients with advanced spinal and neurological issues.
According to U.S. News & World Report, AdventHealth consistently received high scores from patients and was endorsed by numerous national organizations dedicated to improving standards of treatment in U.S. hospitals.  
We are proud of our neurosurgeons, neurologists, and clinical teams who are being recognized for their contributions to neurosurgery and excellent patient care. Congratulations to our staff who have dedicated themselves to providing world-class treatment and who continue to rank among the best in the nation.
Sign Up for Our Newsletter
Get the latest news and updates from Orlando Neurosurgery delivered straight to your inbox.