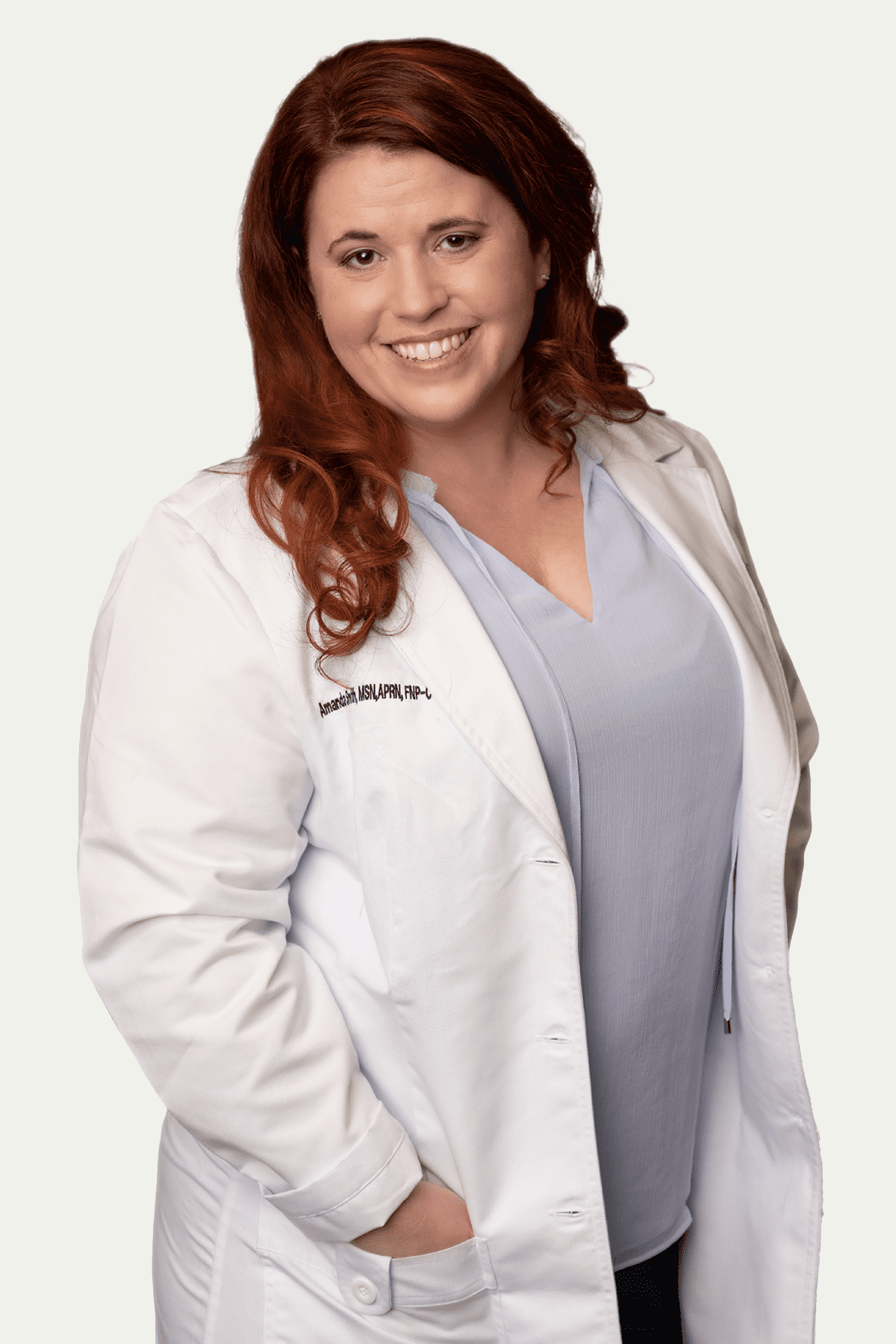 Amanda Smith, APRN
Advanced Practice Registered Nurse (APRN)
Amanda Smith, APRN, is a Nurse Practitioner who partners closely with Kelvin S. Wilson, M.D., to treat chronic and acute spine issues, from major deformity corrections, complex surgical revisions and minimally invasive decompressions.
She attended the University of North Alabama where she received her Bachelor of Science in Nursing. While working for Vanderbilt University Medical Center's Neuroscience Division, she completed her Master of Science in Nursing from Tennessee State University. Amanda is a Board Certified Family Nurse Practitioner and licensed in Florida. She spent her first year as a nurse practitioner working for an interventional pain management company where she developed a well-rounded holistic approach to better treat Spine patients. She then returned to Vanderbilt's Comprehensive Spine Center where she provided neurosurgical care to post-operative and trauma patients.
She began working with Dr. Wilson in 2018 while at Brooke Army Medical Center treating patients with severe traumatic brain and spine injuries. She is involved in the entire continuum of care of Dr. Wilson's patients and you will see her in the office and operating room.
Sign Up for Our Newsletter
Get the latest news and updates from Orlando Neurosurgery delivered straight to your inbox.