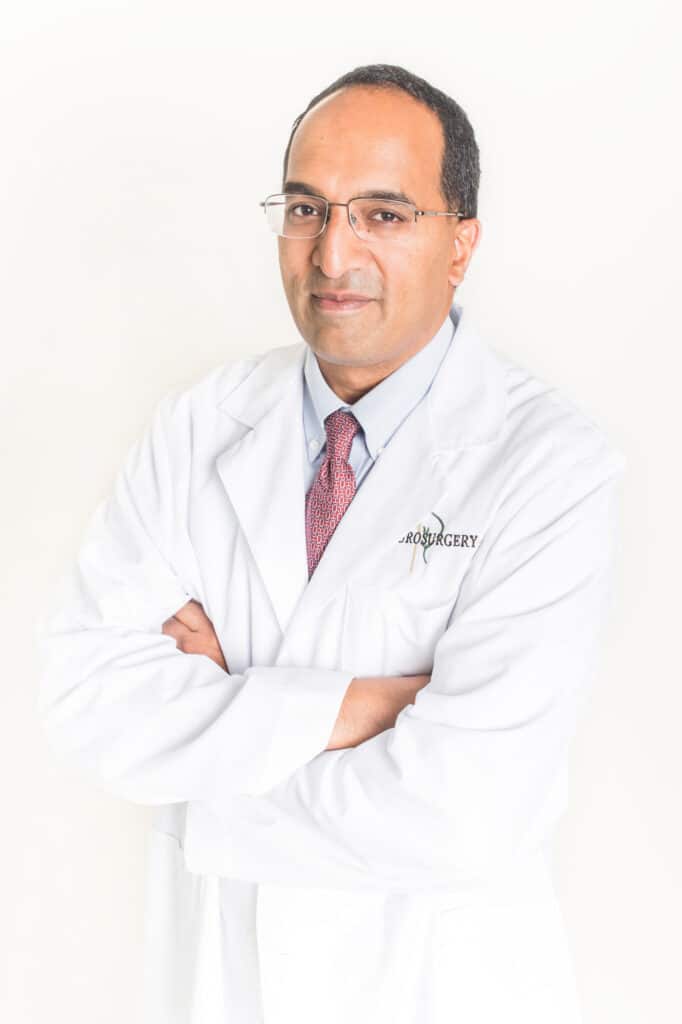 Chandan G. Reddy, M.D., MS
Board-Certified in Neurological Surgery
Specializing in movement disorders in Parkinson's Disease, essential tremor and dystonia.
Dr. Reddy is board-certified in neurosurgery Chandan Reddy, MD, FAANS, and recently joined the Orlando Neurosurgery team in Winter Park and Celebration. He has fellowship subspecialty training in functional neurosurgery and peripheral nerve, in addition to general neurosurgery. Based primarily out of AdventHealth Celebration, he will be restarting the Deep Brain Stimulation program, and welcomes new patients, including those with movement disorders such as Parkinson's Disease, essential tremor and dystonia.
Dr. Reddy graduated magna cum laude in cognitive neuroscience from Harvard College prior to returning to his home state for medical school at the University of Michigan. He then completed residency training at the University of Iowa with a one-year subspecialty training at the Mayo Clinic in peripheral nerve neurosurgery, which includes brachial plexus injury, peripheral nerve tumors and entrapments. Dr. Reddy then returned to the University of Iowa Hospitals where he served as an Assistant Professor of Neurosurgery for five years before moving to the University of Florida in 2017.
While at the University of Florida, Dr. Reddy earned a masters degree in electrical engineering and published in the field of neural prosthetics, or augmentation of the nervous system with electrical devices to help those with brain, spinal cord or peripheral nerve injury. He has extensive experience in deep brain and spinal cord stimulation, as well as general cranial and spinal neurosurgery, including instrumentation. He also serves as a member of the American Association of Neurologic Surgeons (AANS), Congress of Neurological Surgeons (CNS), Society for Neuroscience (SFN), American Society for Peripheral Nerve (ASPN), North American Neuromodulation Society (NANS) and the World Society for Stereotactic and Functional Neurosurgery (WSSFN).
Dr. Reddy believes that the next decade of neurosurgery will bring several innovations that will allow technology to fundamentally improve quality of life for conditions previously thought to be without hope, including brain, spinal cord and peripheral nerve injury. By partnering with Advent Health, he looks forward to making these technologies a clinical reality and serving patients throughout Central Florida.
Sign Up for Our Newsletter
Get the latest news and updates from Orlando Neurosurgery delivered straight to your inbox.