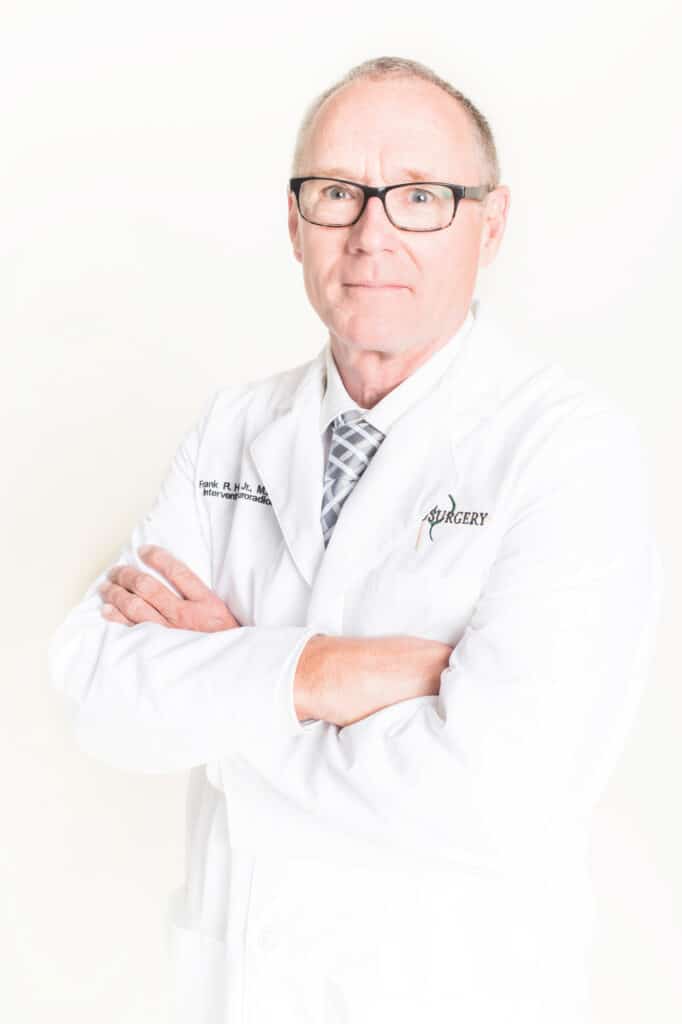 Frank R. Hellinger, M.D.
Board-Certified in Radiology
Specializing in cerebral aneurysms, carotid stents and cerebrovascular disease.
Dr. Hellinger is board certified in Radiology, holds a certificate of added qualification in Neuroradiology and is fellowship trained in Interventional Neuroradiology. He is a founding member of the Society of NeuroInterventional Surgery.
Dr. Hellinger was the first NeuroVascular Specialist in Central Florida when he began practicing in Orlando in 1998. He has performed over 10,000 NeuroVascular procedures. He has treated over 3500 spine fractures using both kyphoplasty and vertebroplasty techniques. Using endovascular techniques, Dr. Hellinger has treated over 1200 cerebral aneurysms, performed over 800 emergent stroke interventions and placed over 500 carotid artery stents. He has served as the Local Principal Investigator for numerous national and international clinical trials and has co-authored over 30 peer-reviewed publications in the NeuroVascular sciences. His passions remain the endovascular approach to cerebrovascular disease and the percutaneous treatment of spinal compression fractures. His perspective is comprehensive and his dedication unwavering. He is very proud of the talents of his Neurovascular partners, Drs. Michael Bellew, Ravi Gandhi and Ankur Garg. Together, they form the NeuroVascular Group of Orlando Neurosurgery.
Dr. Hellinger attained a PhD in Physics from the University of Washington prior to completing medical school at the University of Miami. He went on to complete a radiology residency followed by a fellowship in Diagnostic and Interventional Neuroradiology at the Massachusetts General Hospital (MGH) in Boston, MA. After completing his training, he practiced at the MGH serving as an Instructor in Radiology at the Harvard Medical School while rising to become the Director Interventional Neuroradiology at the MGH. In 1998, he relocated to Orlando, the city where he was raised to begin the first NeuroVascular practice in Central Florida. This practice has evolved to become the NeuroVascular Group of Orlando Neurosurgery.
Sign Up for Our Newsletter
Get the latest news and updates from Orlando Neurosurgery delivered straight to your inbox.