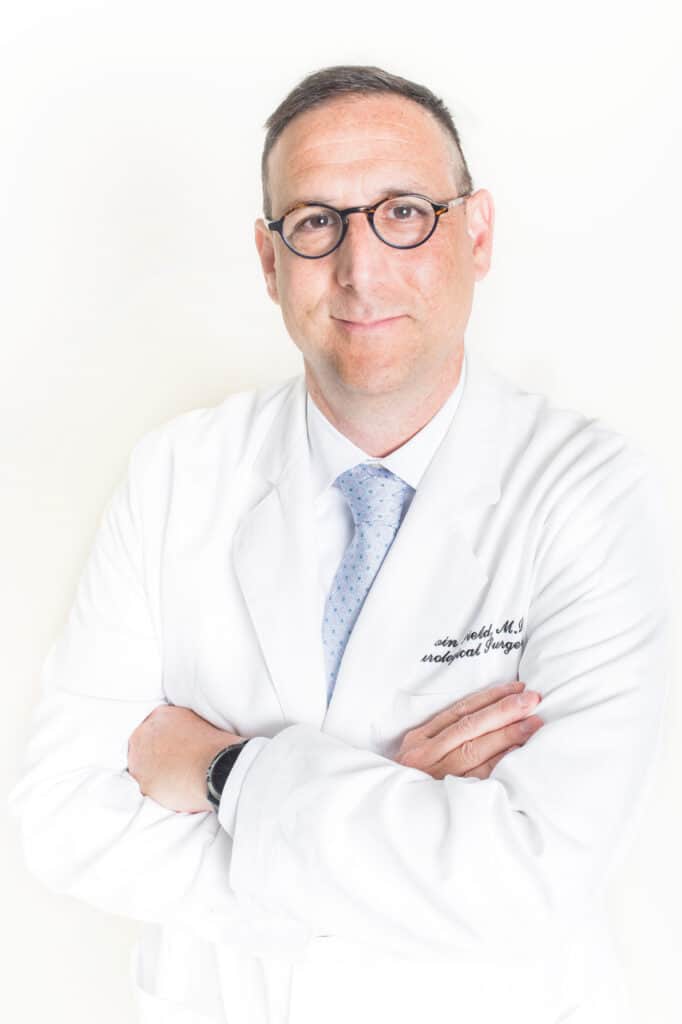 Melvin Field, M.D.
Board-Certified in Neurosurgery
Specializing in minimally invasive brain surgery for brain tumors, pituitary tumors, and disorders of the skull base.
Dr. Field is board certified in Neurosurgery by the American Board of Neurological Surgery and has proudly been a practicing partner with Orlando Neurosurgery since 2003. He is the Clinical Chair of Neurosurgery at UCF's College of Medicine and he is the Past President of the Caribbean Association of Neurological Surgeons. Dr. Field completed his undergraduate and medical school training at the University of Florida where he was a Florida Academic Scholar and graduated with highest honors. While at Florida, Dr. Field was a member of the school's highly selective Junior Honors Medical Program. He completed his internship in general surgery and residency in neurological surgery at the University of Pittsburgh Medical Center. In Pittsburgh, Dr. Field spent 2 research years focusing his work on skull base neurosurgery, skull base molecular biology, minimally invasive brain surgery, and sports-related concussion. Dr. Field founded and developed Florida's first multidisciplinary comprehensive Sports-Related Concussion Program in 2004. He is the current director of Florida Hospital System's Minimally Invasive Brain Surgery Program. He is the co-director of Florida Hospital's Gamma Knife and Neuro-Oncology Programs.
Dr. Field is recognized as an expert in minimally invasive brain surgery for brain tumors, pituitary tumors, and disorders of the skull base. He has been performing endoscopic skull-base surgery in Central Florida since 2003 and has evaluated more than 2500 patients for these minimally invasive procedures. He has taught Endoscopic Skull Base Techniques at multiple meetings and courses throughout North America over the past decade and routinely lectures on this topic. His research focuses on minimally invasive techniques to treat complex tumors and disorders of the brain and spine using image guided, endoscopic, cellular and robotic-based systems. Dr. Field is one of the first surgeons in the country to integrate neuro-endoscopy into the management of various forms of neurovascular compression syndromes such as Trigeminal Neuralgia and Hemifacial Spasm and has both lectured and taught nationally on endoscopic microvascular decompression (eMVD) for these disorders. Dr. Field also helped to bring both intraoperative MRI (iMRI) and Laser Interstitial Thermal Therapy (LITT) to the region in order to improve the care and expand the treatment options for patients with brain tumors in Central Florida. Dr. Field has authored multiple publications in peer-reviewed journals and has made over 100 presentations at both national and international neurosurgical meetings including topics on the management of pituitary and skull base tumors, Trigeminal Neuralgia, Acoustic Neuromas, brain metastases and sports-related concussion.
Dr. Field is a member of the American Association of Neurological Surgeons, the Congress of Neurological Surgeons, North American Skull Base Society, Facial Pain Association, Acoustic Neuroma Association, Pituitary Network Association, and the Minimally Invasive Neurosurgical Society.
Sign Up for Our Newsletter
Get the latest news and updates from Orlando Neurosurgery delivered straight to your inbox.