Chronic back pain is one of the most common complaints that doctors hear from patients. Nearly 65 million Americans visit their physician for back pain each year, 16 million of which experience chronic back pain that impacts their quality of life. An innovative surgical procedure called spinal cord stimulation now offers these patients relief from their pain. 
Chandan G. Reddy, M.D. M.S., a board-certified neurologist from Orlando Neurosurgery says, "Spinal cord stimulation is less invasive than other surgical procedures, but can bring significant relief."
What Is Spinal Cord Stimulation?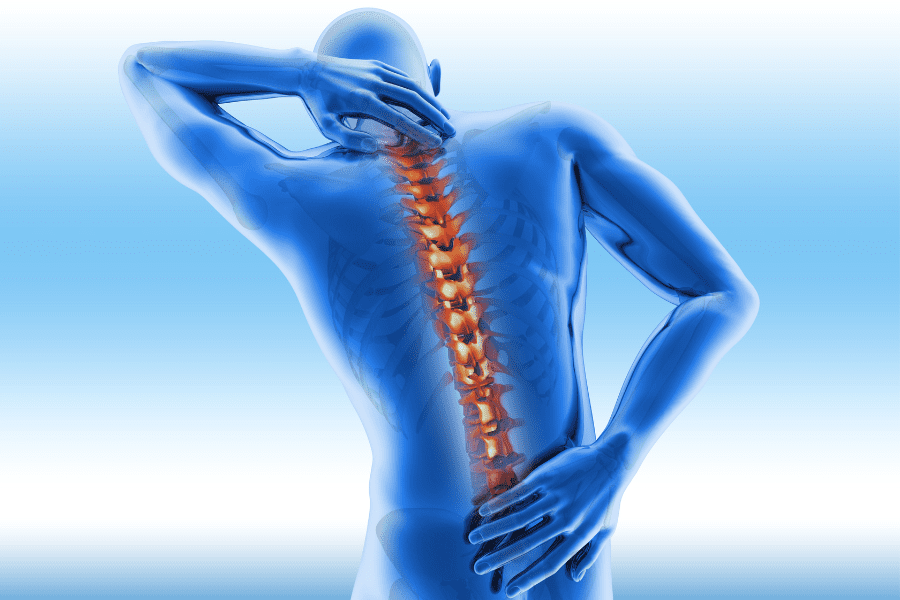 Spinal Cord Stimulation is surgery that places electrodes along the spine's epidural space to block the body's pain receptors. 
During the procedure, a small conductive wire is inserted into the epidural layer of the spine and connects to an electrical pulse generator outside of the body. The unit emits a low-level electrical signal that is capable of blocking pain and relieving discomfort. The electric pulse works by disrupting the transmission of pain signals from the spine to the brain, inducing a soothing sensation called paresthesia. 
Each patient undergoes a pre-surgical trial period where they try out the device for a short time to ensure that it works for them and effectively relieves pain. Depending on your experience, the device can be removed or permanently implanted. Implanting the device involves surgically inserting a small electrical pulse generator into the muscle of the upper buttock or chest area. Once in place, patients are given a small hand-held controller that they can use to modulate the pulse of the generator. 
Most models of the device are rechargeable and some can even last for up to 25 years.
Many patients who choose to undergo the surgery have tried other procedures and medications without relief—for them, spinal cord stimulation is an effective alternative that can provide lasting relief when other therapies fail. In fact, studies indicate that 55% to 80% of patients experience long-lasting pain relief with this procedure. 
Doctors have successfully performed the procedures for nearly four decades, helping to relieve pain in patients who did not respond well to other treatment types.
While spinal cord stimulation may not be a magic bullet for every patient, if you have arthritis, nerve damage, spinal stenosis, or other conditions, it may be an effective treatment to alleviate your chronic pain.
Why Would I Need the Spinal Cord Stimulation Procedure?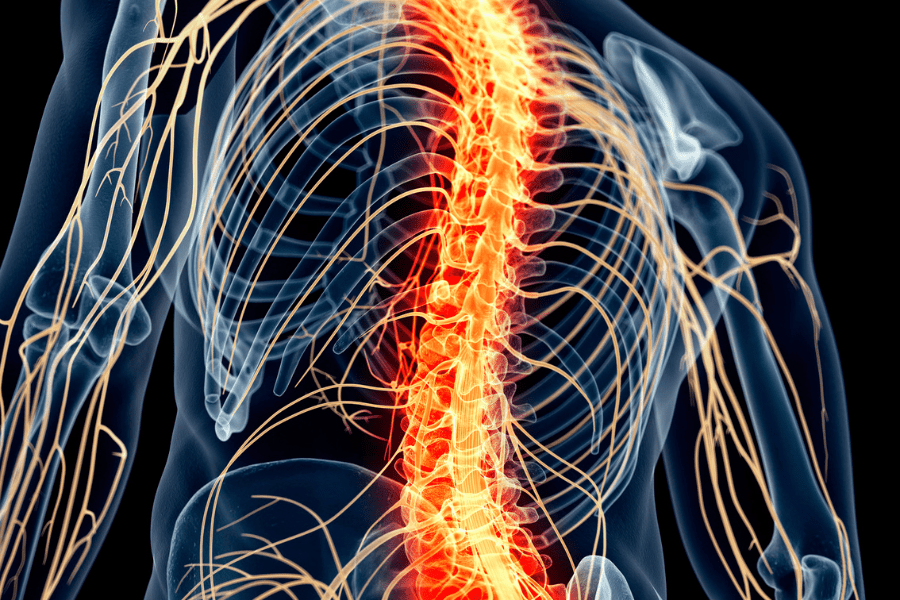 The most common reason patients seek out spinal cord stimulation is for chronic back pain that often can't be treated by other procedures. Dr. Reddy says, "Spinal cord stimulation is a procedure where we try to block the pain from the lower extremities to the back." 
People who suffer chronic back pain experience long-lasting discomfort that doesn't go away on its own without medical treatment. Dr. Reddy says, "Typically, these patients have had multiple surgeries before. Sometimes they've had fusion, lots of screws, and while some of their pain may have been relieved by the prior procedures, they may still have pain." About 8% of the population deals with chronic back pain every day. This pain can significantly impact the quality of our lives, making even the simplest of tasks more challenging. 
Pain serves a function in the body to tell us that we are either in harm's way or have already sustained an injury that needs to be tended to. While useful in many cases, chronic pain is a nuisance and can be an inappropriate response to issues that may not be life-threatening. In fact, chronic back pain is itself classified as a disease. 
Back pain can be caused by several common conditions:
Muscle deconditioning or atrophy (back muscles deteriorate and fail to support the body)

Unbalanced body mechanics, including poor posture 

Aging and genetics (deterioration of the spinal discs)

Trauma and injury (damage to the spine and surrounding tissues)

Overuse and repetitive movements that wear on the spine
Chronic pain can significantly derail your life, preventing you from doing the daily activities you enjoy. Studies show lowered worker productivity from chronic pain conditions costs the U.S. up to $335 billion every year. For some patients, spinal cord stimulation offers the relief needed to get back to doing what you love.
What Is Recovery Like After Spinal Cord Stimulation?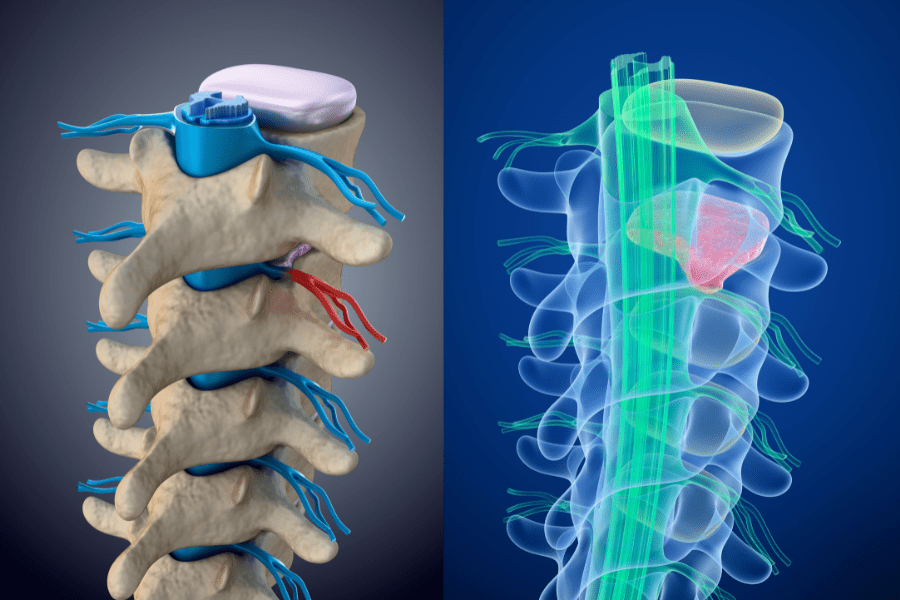 The trial period for testing the stimulation device typically lasts about a week. During that time, you'll assess the effectiveness of the treatment by keeping a record of your pain levels. In the beginning, you may experience some swelling or soreness in your back where the electrical leads enter the body. You may experience slight discomfort as we adjust the device to your needs and pain levels. For the first week, patients take time off for themselves to focus on therapy and keeping track of results.
After the trial period, your doctor will consult with you to determine if the permanent implantation of the device is right for you. The recovery period after implanting the device will be slightly longer than the initial trial period as you adjust to the electrical pulse generator implanted under your skin. Generally, you should limit yourself to light activity for at least two weeks after the procedure. A full recovery can take up to 12 weeks. However, as you heal, your doctor will chart your progress and provide you with a timeline for returning to normal activities.
Should I Talk to My Doctor About Spinal Cord Stimulation?
Spinal cord stimulation may be able to help if you suffer from chronic back pain. Some conditions that can benefit from spinal cord stimulation include:
Back pain unrelieved by surgery or physical therapy

Complex regional pain syndrome (CRPS)

Degenerative disc disease

Neuropathic pain
There are benefits and risks associated with any surgical procedure. The risks of spinal cord stimulation include infection, bleeding, and the possibility that the procedure may not alleviate your chronic pain. 
The benefits of spinal cord stimulation include:
Increased mobility

Lessening of chronic pain symptoms

The procedure is fully reversible

Manually adjustable for your level of discomfort

Proven safe and effective for many patients

Reduced reliance on pain medications
You don't have to suffer in silence. We are learning more about chronic pain every day and spinal cord stimulation treatment is an effective treatment that may be able to ease your discomfort. 
Contact Dr. Reddy and his team at 407-975-0200 to discuss your options today.
Sign Up for Our Newsletter
Get the latest news and updates from Orlando Neurosurgery delivered straight to your inbox.